TOPLINE
New home sales unexpectedly plunged much more than economists projected and for the fourth consecutive month in April, according to data released Tuesday, adding to signs that the once-booming housing market could be due for a steep turnaround.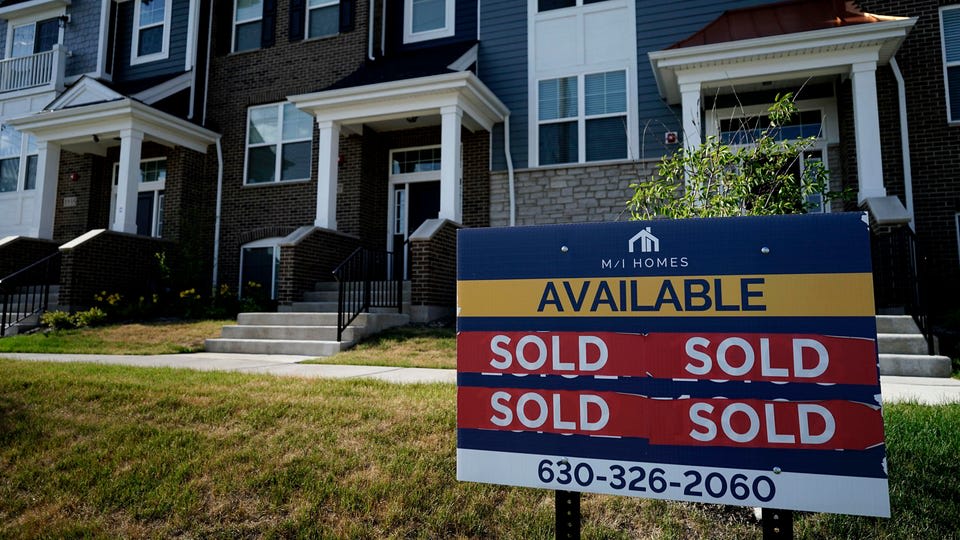 The monthly payment required to buy a home has risen by about 50% since September. ASSOCIATED PRESS
KEY FACTS
About 591,000 new single-family houses were sold last month on a seasonally adjusted annual basis, plunging 16.6% below the March rate of 709,000 and falling sharply below analyst projections of 750,000, the Census Department
reported
on Tuesday.
"In short, the party is over," Pantheon Macro chief economist Ian Shepherdson said in emailed comments after the report, pointing out the collapse in sales follows a "steep downward trend in mortgage applications" as mortgage rates start to rise on the heels of the Federal Reserve interest
rate hikes
that started in March.
PROMOTED
Grads of Life BRANDVOICE | Paid Program